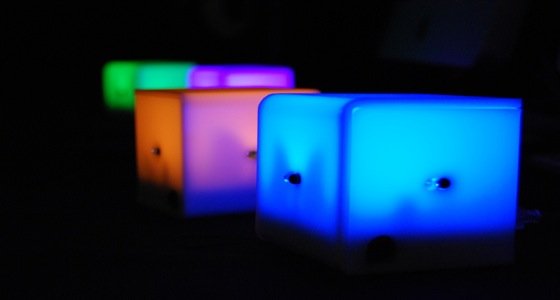 Enter for the chance to win a set of Percussa AudioCubes courtesy of the fine folks over at Propellerhead. These little controllers look damn cool, but they're actually gonna put you to work to get your hands on them.
Three lucky winners will be chosen at random and will receive:
First Prize: One set of Percussa's Audio Cubes + one Reason 15" Laptop Bag.
Second & Third Prize: One Reason 15" Laptop Bag.

To have a chance a winning entrants must:
Record a video where you tell (in not so many words) us why you upgraded to Reason version 4 and how you feel about it.
Send the video to us as a video message on YouTube.
When you send the message, please add your username (in writing) and write what you think would be the killer use for Audio Cubes with Reason.
See a demo of the AudioCubes and check out the Reason website for more info.
Also stay tuned for my review about the recent Propellerhead Producers Conference that took place in Chicago.