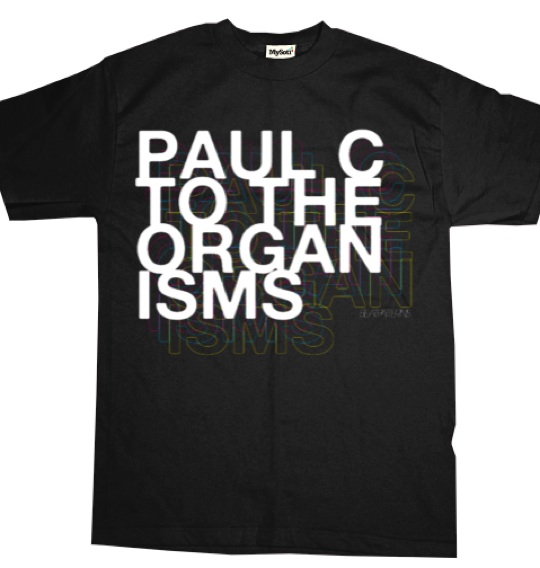 Startup T-shirt creators BEATPATTERNS have honored producer Paul C with a classic quote from Organized Konfusion. If you don't know the legend of Paul C, then take a few minutes and read Dave Tompkins' comprehensive history.
"We're called BEATPATTERNS and we're making tshirts devoted to all aspects of the producer. Our first shirt is an homage to one of the greats and, quite frankly, in my opinion, The Beatles of hip hop production – Paul C. It's called PAUL C TO THE ORGANISMS which is a line from the song Fudge Pudge by Organized Konfusion (forgive the explanation – I'm sure you all know what the reference is)."
See BEATPATTERNS for ordering info.