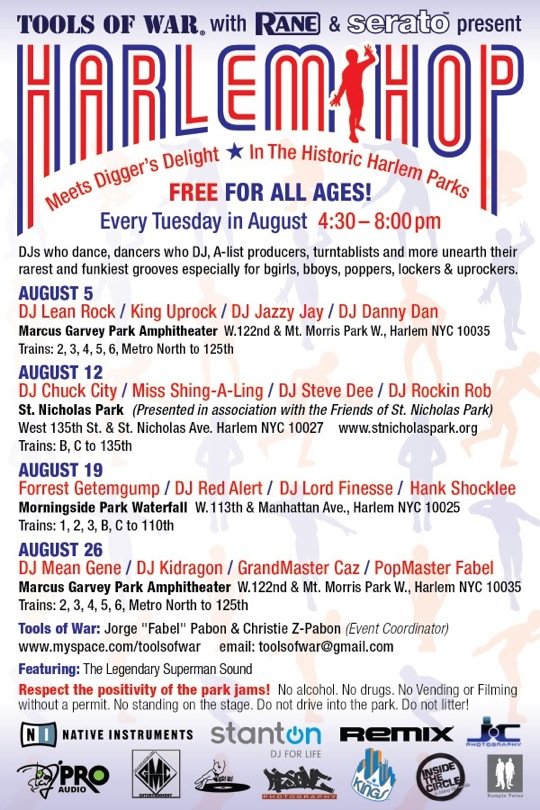 Every Tuesday during the month of August the parks of Harlem will definitely be rocking with Jazzy Jay, Steve Dee, Red Alert, Lord Finesse, Hank Shocklee, GrandMaster Caz, PopMaster Fabel, and many more!
"DJs who dance, dancers who DJ, A-list producers, turntablists, and more unearth their rarest and funkiest grooves especially for bgirls, bboys, poppers, lockers & uprockers."
Visit Tools of War for more info.