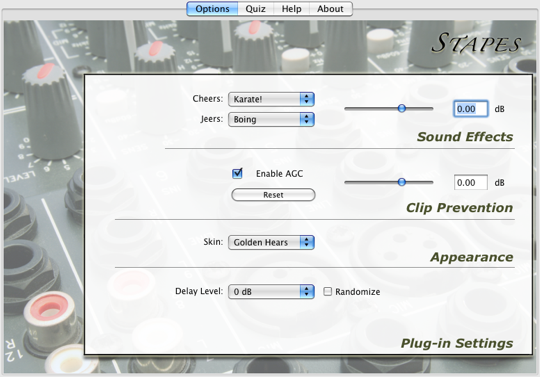 Self learning producers & engineers attempting to train their ears from home now have additional options. Auricula Software has developed a set of 5 plugins designed to help develop and train ears in concepts of EQ, time delay, gain change, and stereo field.
Unlike other traditional audio courses, rather than have users access a library of sounds, Auricula plugins work with audio files provided by the user and automatically manipulate sounds. After a change has been applied to the audio, the user is then presented with a quiz about what specifically was done.
Unfortunately, at this moment, the plug-ins are only available for Mac OS 10.4 or higher. However, with each plug-in costing a measly $1.99 or $8.99 for a complete bundle, the lack of cross system compatibility can easily be forgiven.
See the Auricula for more info.