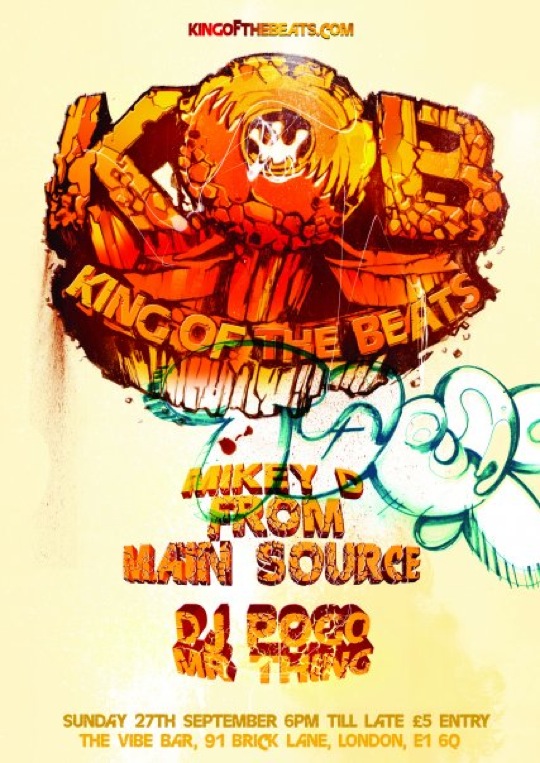 September 27th, 2009 marks the return of King of The Beats. This live producer event will feature 4 producers showcasing their best beats along with performances by Mikey D of Main Source and DJ's Pogo, Devastate, and Mr. Thing
As a bonus, early arrivals will be treated to the premiere of Pritt Kalsi's latest film, The Men and their Music, a documentary about producers such as Marley Marl, Jazzy J, The Beatnuts, and more.
September 27th, 2009
Vibe Bar,
Brick Lane, London
Visit King of The Beats for more info.
Rear flyer after the break!