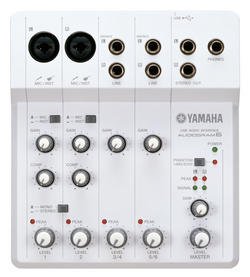 Now there are even more ways for the beginner producer/beatmaker to get involved in production. Yamaha has announced AUDIOGRAM 6 and AUDIOGRAM 3 audio interfaces, which will ship bundled with Cubase AI.
According to Yamaha, the two USB interfaces were designed with simplicity in mind to make computer music production much more accessible.
Both interfaces should be available August, 2008 with an expect retail price of $139.99 (AUDIOGRAM 3) and $199.99 (AUDIOGRAM 6). Not a bad way to get started for those who would rather not expend a lot of cash.
See the Yamaha for more info.