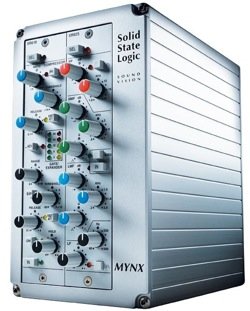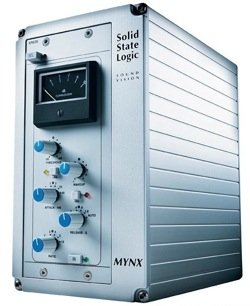 Life has gotten even better for home pro-audio users now that Solid State Logic has announced the release of the SSL Mynx.
With up to 8 X-Rack modules to choose from, the small aluminum case can holds up to two modules simultaneously and offers budget home DAW users an affordable option to obtain big studio SSL sound with the same circuit design, manufacturing, and technology used in the SSL Duality and AWS 900+ models.
Available modules include: X-Rack Mic Amp, X-Rack VHD Input, Channel EQ, Dynamics, Stereo Bus Compressor, Four Channel Input, and Master Bus.
Rumor has it that the unit will start shipping around June, however, the device already been spotted over at DV247.