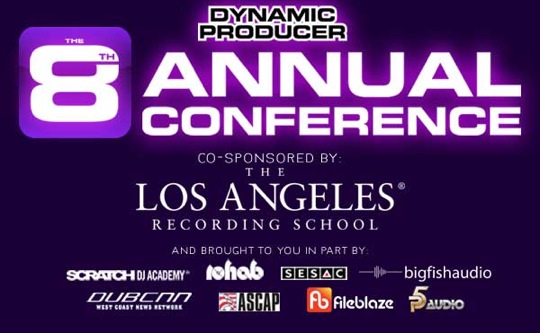 The 8th Annual Dynamic Producer Conference takes place June 5-7, 2009 in Los Angeles, CA. In addition to networking opportunities, competitive producer events, and industry panels, the conference promises to play host to a number of notable industry professionals.
Featured Panels:
Producer 101 & State of the Industry
Dynamic "Pen Pushas" Songwriter Panel
Music Placers
The World of Video Games
Ultimate Music Licensing
30 Seconds or Less: Commercials
The Future of Music Production
Registration: $300
Head over to Dynamic Producer to register and reserve your spot.